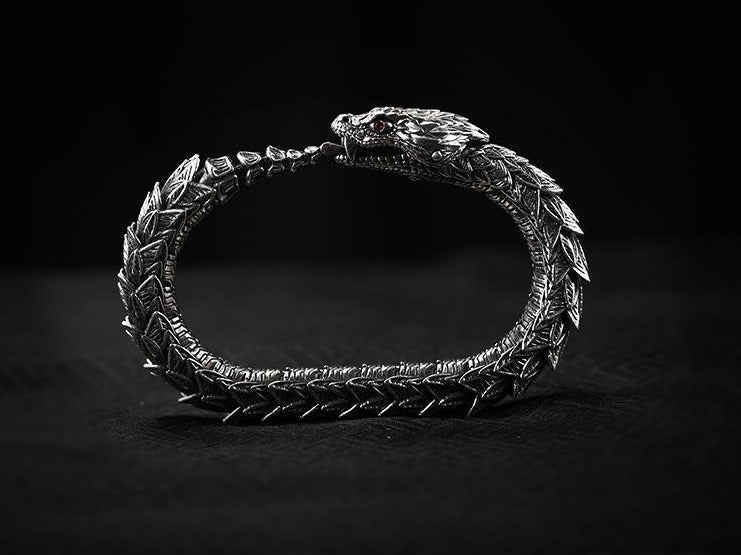 Holy Buyble
🐉 Rattlesnake Dragon Scaly Bracelet 🐍
Details
🐉 Rattlesnake Dragon Scaly Bracelet 

🐍
🐉 This bold and chunky Rattlesnake Dragon scaly bracelet is overloaded with masculinity and deadly force that's made for crushing! 
🐍🐍This hybrid is a formidable creature of majestic might. With hundreds of painstakingly handcrafted scales and joints, this bracelet bends and opens like no other. Embellished with natural red garnet stones, the fiery eyes complete this living mystic wearable art. 
🐉 Made to order production lead time is around 25 days of handwork put into this otherworldly creation.
🐉 925 sterling silver weighing in at approximately 105 grams. 12.5mm thickness made to create a bold statement piece.
🐉 Available in 925 sterling silver or sterling silver with 18K gold snake head embellishment. 
🐉 Customized bracelet length, please leave a sizing note at the check out or contact us for a perfect tailor-fit suggestion.