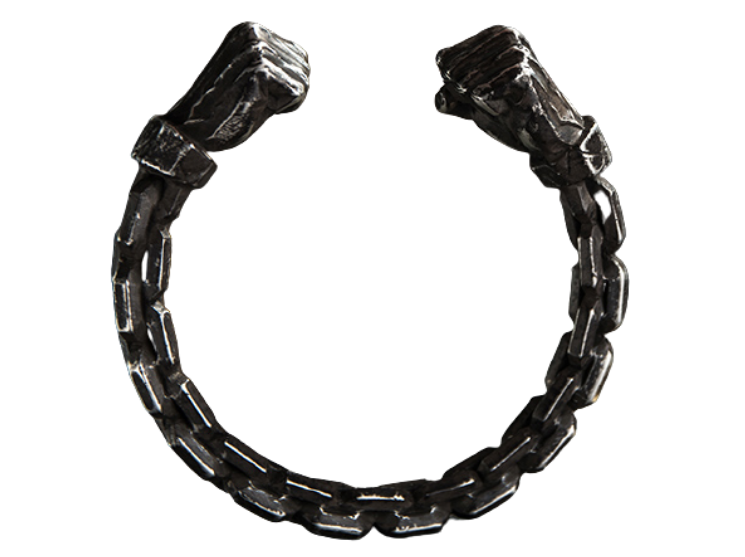 Acrow
Power Fist Chunky Chain 999 Silver Bracelet
Details
👊 Power Fist Chunky Chain Bracelet 👊
👊 This Power Fist bracelet is the ultimate macho statement, the double power fists are made to express your strength, power and resilience. Unmistakably masculine, painstakingly handcrafted to the finest details with distressed chunky chain finish, heavy and thick to hold. This bracelet is a pure silver sculpture with absolute kick-ass attitude-simply testosterone OVERLOAD. 
👊 Crafted with 999 fine silver, this bracelet carriers a deeper meaning beyond its robust aesthetics. The spiritual meaning of 999 is commonly related to the closure of a life cycle to clear away unfulfilling things so that you can prepare for a whole new cycle of life. It is both the end of old habits, beliefs and relationships and the beginning of a fresh start. This bracelet serves as a reminder that it's time to release the past, learn from old issues, forgive yourself and others and break through to become the best and most powerful version of yourself!  
👊 Made to order production lead time is around 15 days. 
👊 Adjustable bracelet one size fits all, specific sizing can be customized. 
👊 999 sterling silver bracelet (99.9% silver), weighing in at approximately 110 grams.
👊 Fist width 18 mm, bracelet inner diameter approximately 60 mm adjustable.
👊 Hand tuned to low sheen & vintage finish.