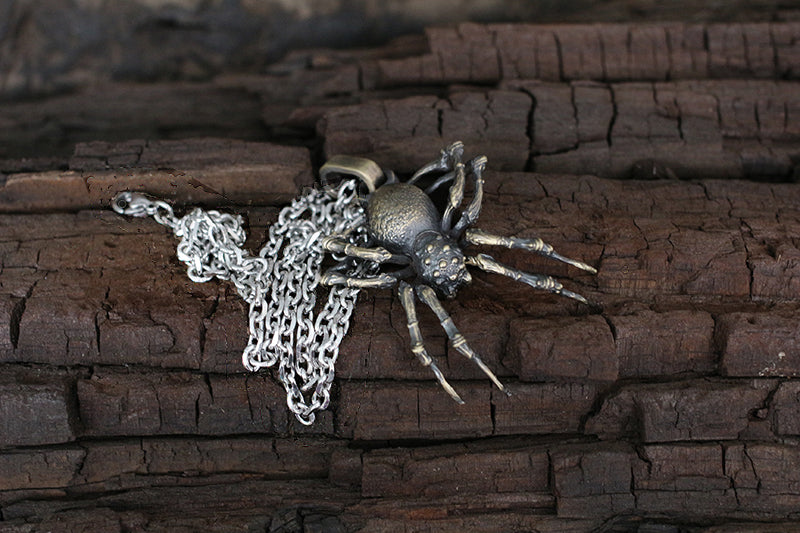 Holy Buyble
🕷️ Monster Wolf Spider Pendant 🕷️
Details
🕷️ Monster Wolf Spider Pendant 🕷️
🕷️ This is the badass lone wolf. Armored with 8 eyes and muscular body, Wolf Spiders are robust and agile hunters with excellent eyesight and supernatural strength. They live mostly in solitude and hunt alone, and do not spin webs, as ambush predator, Wolf Spiders use venom to paralyze and kill the prey, everything about this beast is badass. 
This pendant oozes monstrous threat, the realism is too much too handle, wear it at your own risk, we are not responsible for heart attacks caused by it. 
💥
🕷️ Handcrafted to the venomous details, this pendant is your  statement piece made for the kill, it will grow as a part of your badass identity. 
🕷️ Made to order piece, average production lead time is around 20 days.
🕷️ 925 sterling silver weighing in at approximately 24 grams, brass at approximately 19 grams.
🕷️ 52x 38 mm ( W x H )