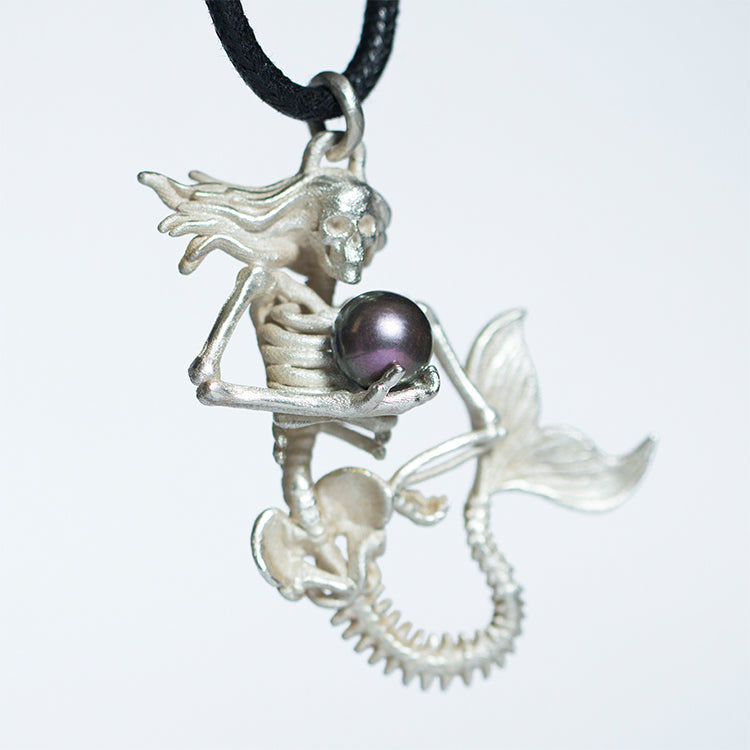 Holy Buyble
Mermaid Skeleton Necklace
Details
☠☠☠ Mermaid Skeleton Necklace ☠☠☠
☠ The alluring sexiness oozes deadly seduction, this Mermaid Skeleton Necklace lures its prey like a mermaid tempts her sailor with lust, can y'all escape the temptation? Wear this ultimate seduction to steal oh-so-many hearts.
☠ Handcrafted with heart and soul and a magic spell, this Mermaid Skeleton Necklace is your effortless statement piece to showcase your god-given dark seduction. 🔥🔥🔥
☠ Made to order average production lead time is around 10-15 days.
☠ Available in bright sterling silver and aged antique silver finishes, embellished with polished resin pearl.
☠ Ships with titanium steel necklace.