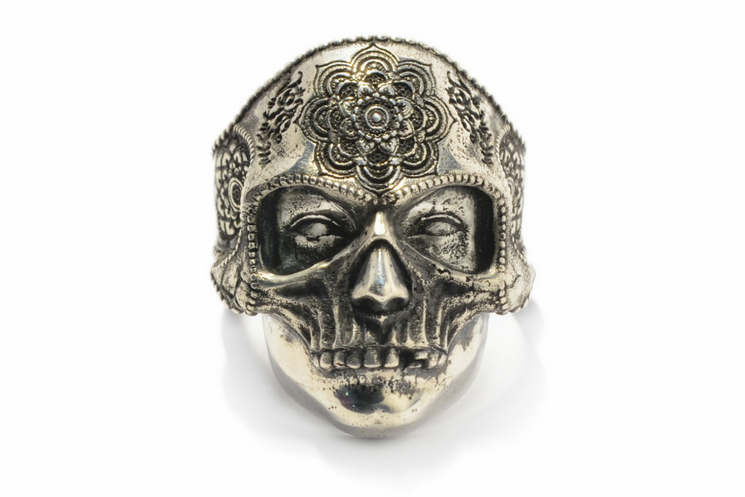 Holy Buyble
Mandala Mask Mummy Ring
Details
☠☠☠ Mandala Mask Mummy Ring ☠☠☠
☠ The mysterious Mandala Masked Mummy sealed under the icy world of the Himalayas, from the underworld to the higher universe, dare you to break the seal?
☠ Painstakingly handcrafted, a lot of intricate details are packed into this awesome ring, average production lead time is around 15 days
☠ 925 sterling silver ring, weighing in at approximately 8.9 grams.
☠ Hand tuned to low sheen & time-tested antique finish.