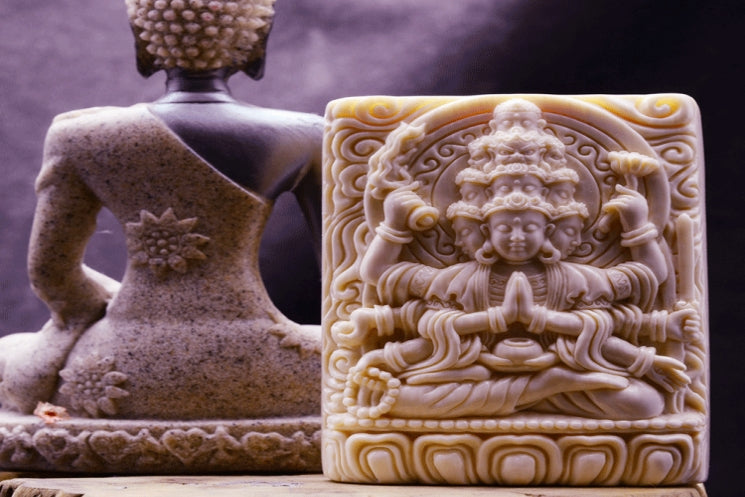 Holy Buyble
Mammoth Ivory Fossil GuanYin Buddha Pendant
Details
 Mammoth Ivory Fossil GuanYin Buddha Pendant 
☠ Intricately handcrafted with finest heavenly details and impeccable craftsmanship, this Mammoth Ivory Fossil GuanYin Buddha Pendant is a true statement piece and a rare piece of wearable art.
☠
The Eight-handed and Ten-faced Buddha
 is revered by the buddhists as the Goddess of Mercy and Compassion. She is a compassionate being who watches for, and responds to, the people in the world who cry out for help. 
Wear this heaven-sent protection to safeguard life and to bring good luck. 
☠ Carved from 
legally sourced Mammoth Ivory fossil from the melting permafrost of Russia's Arctic, each fossil is about 12.000 years old, a truly unique piece that belongs to the lucky fortunate few. 
☠ Mammoth fossil government certificate available on request.
☠ Bail opening size can be customized, made to order lead time averaging 15-20 days.
☠ 70x48x20mm ( HxWxD)