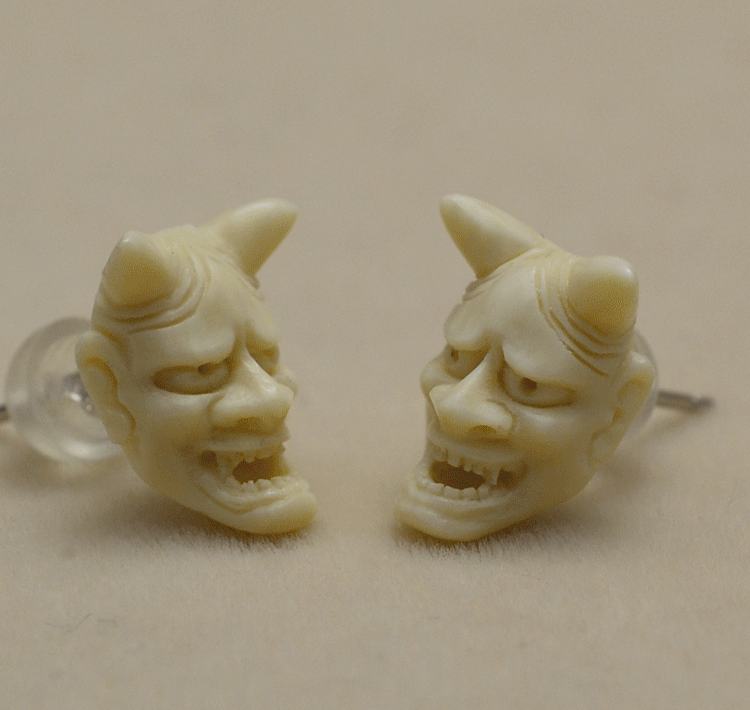 Holy Buyble
Mammoth Ivory Fossil Oni & Cyclops Skull Earring
Details
☠☠☠ Mammoth Ivory Fossil Oni & Cyclops Skull Earring ☠☠☠
☠ A badass earring that's devilish to the core. Small in size, big on impact,this intricately handcrafted Japanese demon Oni & Cyclops earring set packs a lot of realistic details and wow impact.
☠ Carved from 
legally sourced Mammoth Ivory fossil from the melting permafrost of Russia's Arctic, each fossil is about 12.000 years old, a truly unique piece that belongs to the lucky fortunate few. 
☠ Mammoth fossil government certificate available on request.