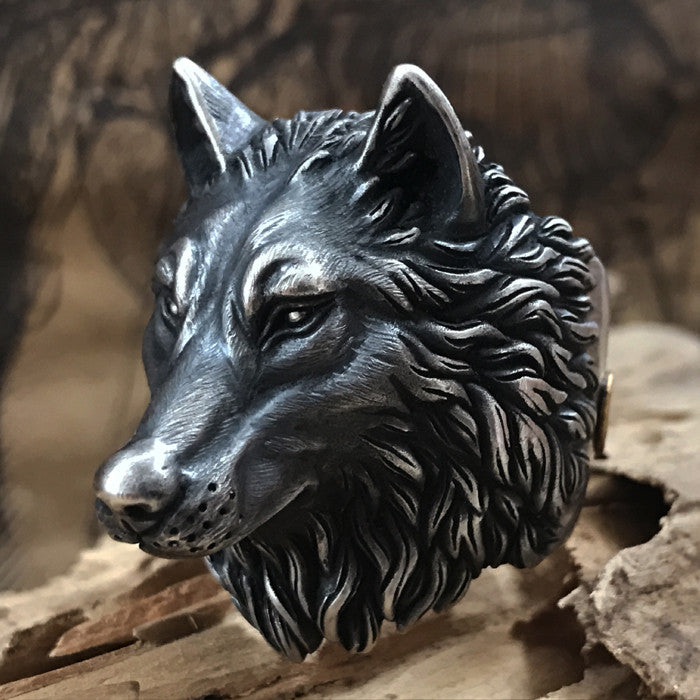 Holy Buyble
🐺 Pack Leader Wolf Ring
Details
🐺 Pack Leader Wolf Ring 🐺
🐺 This savage wolf ring is made for the absolute pack leaders! The ultimate alpha male who is fierce and has everything under his control. This intricately sculpted wolf ring is brought to life, made with heart and soul for you to show your unquestionable dominance.   
🐺 Weighing in at 60 grams, this is one of the sickest and heaviest rings you will ever own, what else could possibly match your ruler attitude more than this? 
🐺 37x29cm
🐺 Painstakingly handcrafted,made to order production lead time is around 15-20 days. 
🐺 925 sterling silver ring, approximately 60 grams of silver.
🐺 Hand tuned to medium sheen & vintage finish