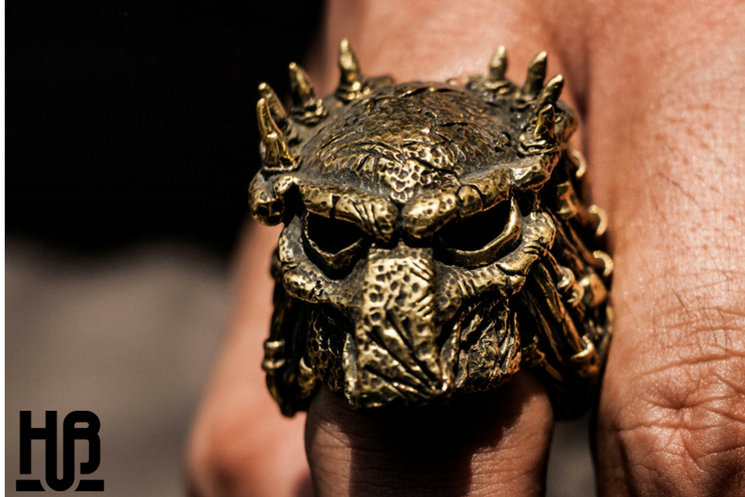 Acrow
Made to Order Handcrafted Brass Predator Ring
$ 155.00 USD $ 195.00 USD
Details
☠☠☠ Handcrafted Brass Predator Ring ☠☠☠
☠ Made to Order Handcrafted Brass Predator Ring created just for YOU. Every piece is handcrafted & precisely made just to satisfy your badass taste. Each piece is like a treasured jewelry wore in the films, the time-tested antique aesthetics and impeccable quality are ageless & best-in-class. It's like a piece of jewelry lost & found straight from the Predator Movie Scene, it truly belongs to kick-ass monsters.
☠ Our painstakingly handcrafted jewelry will take our craftsman 10-15 days to perfect, devil is in the details, a lot of heart and soul are put into creating this badass ring, so please be patient ;-) 
☠ Simply give us your ring size & other special wishes at the check out, and we will create this one of a kind ring just for you.
Available in Golden Tone Brass
3.9x2.8cm / 1.5x1.1inch Ring
Approximately 46gram Brass
Polished to Low Sheen & Time-Tested Antique Finish