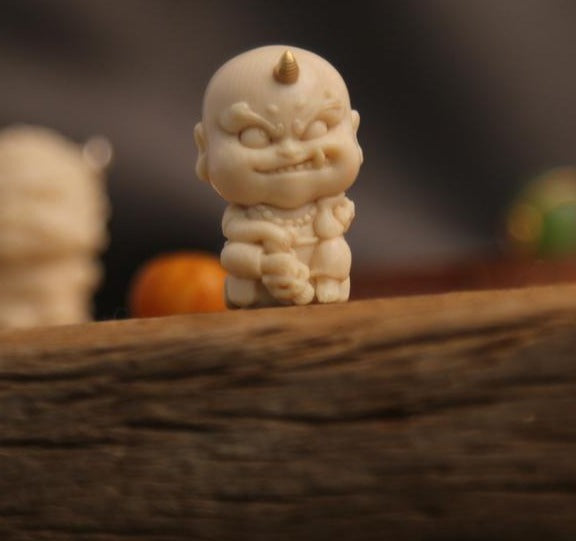 Holy Buyble
Little Devils Mammoth Ivory Fossil Guru Bead
Details
☠☠☠ Little Devils Mammoth Ivory Fossil Guru Bead ☠☠☠
☠ Freaking cute freaks are born. Those milk-sucking newborn little devils are unapologetically mischievous and deadly irresistible. All it takes is one glance and they will steal your heart and eat you up. 

☠ These Little Devil beads

 are hand carved from Mammoth Ivory

 fossil, these rare wearable cuties are your effortless statement piece to brighten up your soul. The fossil is legally sourced from the permafrost of Russia's Arctic, each fossil is about 12.000 years old, making these little devils truly unique pieces that belong to the fortunate few. 


☠ Made to order production lead time is around 10 working days. 
☠ Guru Bead is approximately 16 x 15 x 24 mm. Please contact us for custom size.
☠ 18K gold unicorn and 925 sterling silver horns. The horns can be customized.
☠ Sold standard as little devil figurines, please contact us for customization as Guru bead for necklace or bracelet.