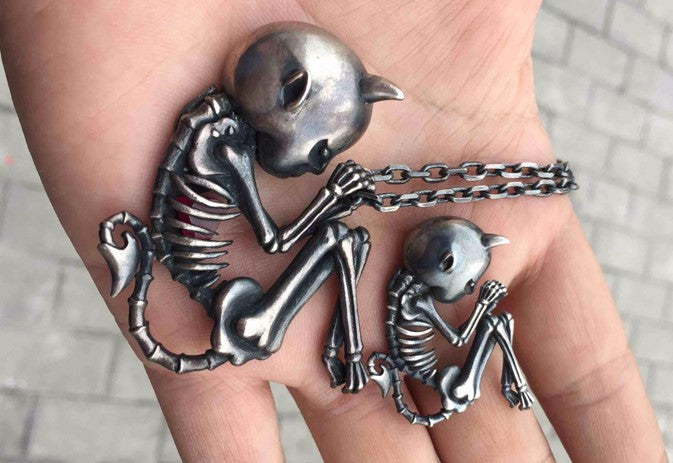 Holy Buyble
😈 Little Devil Skeleton Necklace 😈
Details
😈 Little Devil Skeleton Necklace 😈
😈 This baby devil may be dormant but your can still feel its dark magic brewing for the hellish awakening. Every detail is handcrafted to give this dark beauty a stark contrast between life and death. The gemstone heart embellishment and brain carving give the little devil heart and soul, the skeleton and throat-cutting tail complete the picture of this wicked wearable art.
😈 925 sterling silver
😈 Heart piece gemstone can be customized, please refer to the photo or contact us for available color options. All gemstones are natural and actual colors may vary.
😈 Size Large: 55x43mm (HxW), approximately 42 grams.
😈
Size Small: 35x27mm (HxW)  
approximately 
10 grams.
😈 Made to order production lead time is around 10-15 days.
😈 Hand tuned to medium sheen & vintage finish.