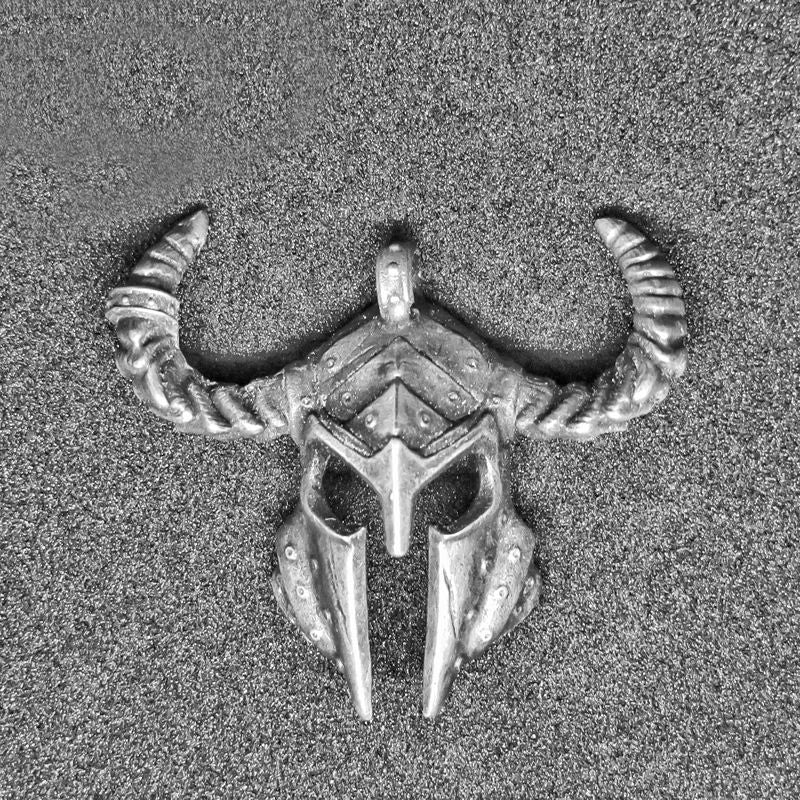 Holy Buyble
Horned Spartan Helmet Necklace
Details
☠☠☠ Horned Spartan Helmet Necklace ☠☠☠
☠ The glorious Spartacus of the ancient battleground brought to life with this Horned Spartan Helmet pendant .It has an unmistakable antique finish and it looks like an artifact found from an ancient battlefield. With the fearless warrior spirit on your chest, you can conquer whatever your heart desires and make the world fall for your heroic charm. 
☠ Painstakingly handcrafted, made to order production lead time is around 10-15 days. 
☠ Available in cupronickel, 925 sterling silver and bright tone yellow brass.
☠ 40x 35 mm, approximately 13 grams.
☠ Polished to medium sheen & vintage finish.