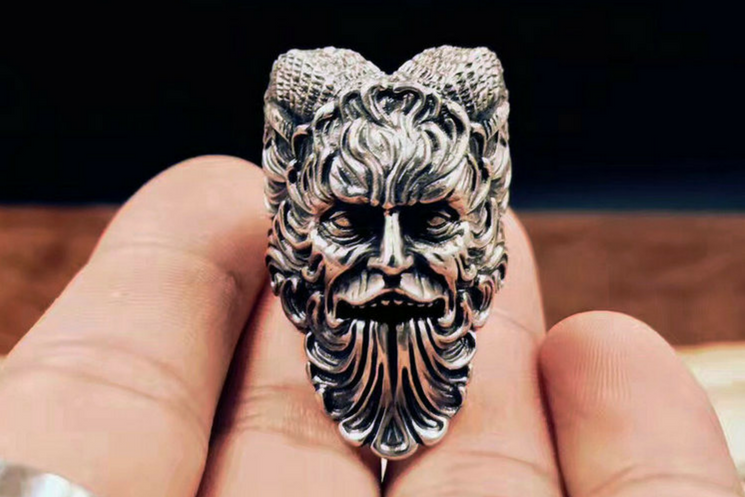 Holy Buyble
Horned Pan Faun Ring
Details
☠☠☠ Horned Pan Faun Ring ☠☠☠
☠ Majestic and masculine, wild and seductive, this Horned Pan Faun Ring is a savage beast for the real-life Gods of the wild things. 
☠ The majestic Greek God of seduction is brought to life with this intricately handcrafted Pan Faun ring. Completed with savage horns and intense facial expressions, this makes a perfect fit for you to express your god-given confidence and irresistible charm.Wear at own risk, who knows how many hearts may fall under your spell.
☠ Painstakingly handcrafted,made to order lead time is around 7-10 days. 
☠ Adjustable ring one size fits all.
☠ 32x25 mm weighing in at approximately 22.5 grams of .925 sterling silver ring
☠ Hand polished to medium sheen & vintage look