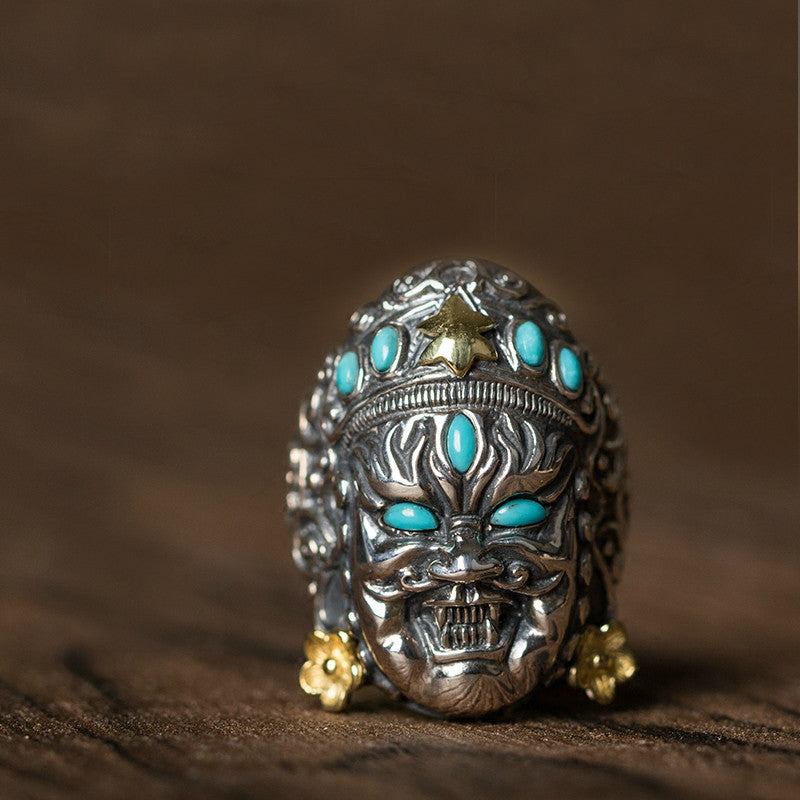 Holy Buyble
Yellow Jambhala God of Fortune Silver Ring
$ 160.00 USD $ 215.00 USD
Details
☠☠☠ Yellow Jambhala God of Fortune Silver Ring ☠☠☠
☠ This handcrafted Yellow Jambhala God of Fortune silver ring is made to be worshiped and cherished, a lot of intricate details are packed into this god-sent ring. The God of Fortune is believed in Tibetan Buddhism to bring prosperity and good fortune to the believers & carriers.

 💰💰💰.
☠
Available in Red Onyx and Blue Turquoise
Gemstone finishes.
☠ Adjustable One Size Fits All.
☠ Painstakingly handcrafted with incredible details and impeccable craftsmanship in 925 sterling silver

, this Yellow Jambhala God ring is your effortless statement piece to guard your great fortune

. Made to order production lead time is around 15 day.