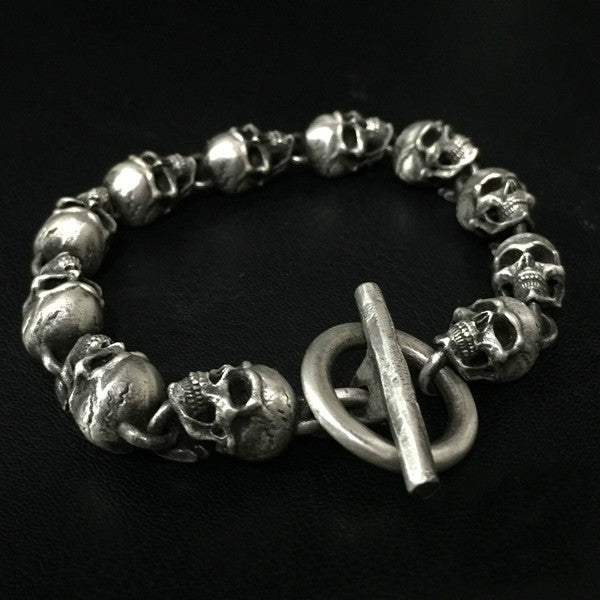 Holy Buyble
Skull Chain Bracelet
Details
☠☠☠ Skull Chain Bracelet ☠☠☠
☠ Handcrafted silver skull bracelet, the ultimate badassery born for the true daredevils. Made of 925 sterling silver, hand tuned to resemble the antique skull texture, hand sculpted to the finest realistic details, it's truly holy as hell, devilish to the core.  
☠ Made to order average production lead time is around 10-15 days.
☠ XS 16-17cm: 62 grams.
☠ S 18-19cm: 68 grams.
☠ M 20-21cm: 75 grams.
☠ L 22-24cm: 86 grams.