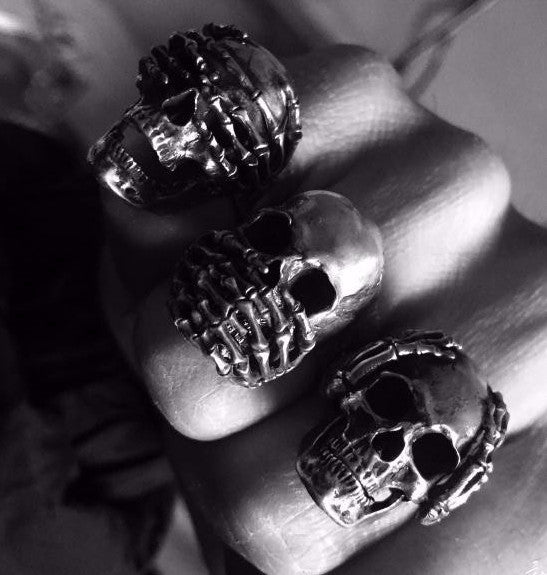 Holy Buyble
See No Evil, Hear No Evil, Speak No Evil Ring
$ 169.00 USD $ 219.00 USD
Details
☠☠☠ See No Evil, Hear No Evil, Speak No Evil Ring ☠☠☠
☠ These handcrafted See No Evil Hear No Evil Speak No Evil rings are truly badass with intricately crafted miniature skull details. These rings are hand tuned to medium sheen with its lightly decayed finish for the bygone-age aesthetics. 
☠ Handcrafted by with 925 sterling silver and golden tone brass overlay, these skull rings are your true statement pieces that will age beautifully.
☠ Custom sizing, please leave a size note at check out.