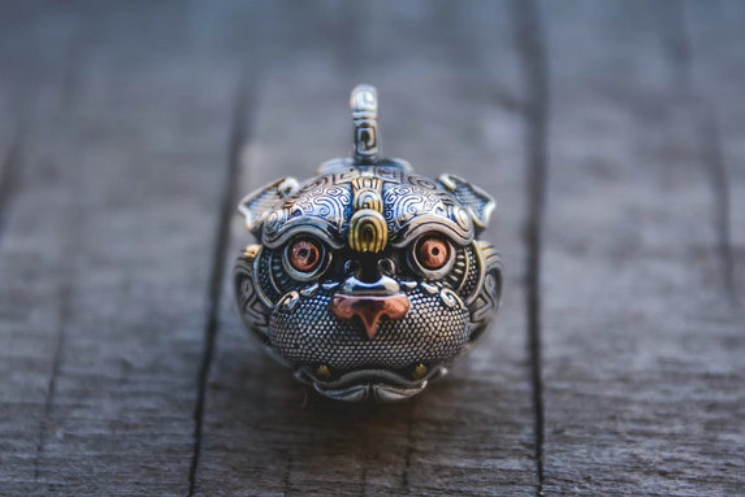 Holy Buyble
Guardian of Fortune Tribal Foo Dog Lion Necklace
Details
🦁 Guardian of Fortune Tribal Foo Dog Lion Necklace 🦁
🦁 Traditionally to the ancient Chinese, Foo Dog has always been regarded as an auspicious creature that possessed mystical powers capable of drawing Qi ( energy) of wealth from all directions.It is regarded as a heavenly protector and a way of receiving and keeping fortunes and wealth and a guardian to ward off evil spirit. 
🦁 This intricately hand tuned Foo Dog necklace is adorned with tribal totem details and embellished with golden overlay brass and antique copper to give it character and soul.It radiates ancient mystic aura and heavenly power, keep it with you for the never ending flow of energy, protection and wealth.
🦁 Made to order production lead time is 5-7 days.
🦁 925 sterling silver hand tuned to antique medium sheen
🦁 Approximately 22.5x19.5 mm, weighing in at 30.5 grams with bell.
🦁
Ships with a 60cm titanium steel necklace.