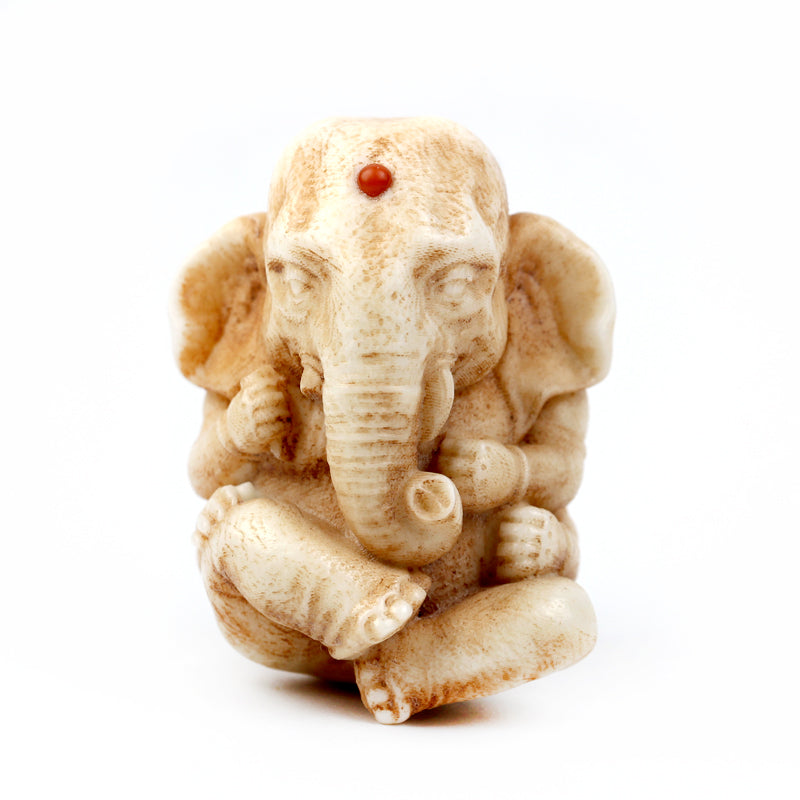 Holy Buyble
Four-Armed Elephant God Ganesha Pendant
Details
🐘 Four-Armed Elephant God Ganesha Pendant 🐘
🐘 Ganesha, the Elephant God, is widely revered and worshiped as the god of new beginnings and the remover of obstacles, the patron of arts and sciences and the Deva ( means heavenly , divine and anything of excellence) of intellect and wisdom. As the god of new beginnings, Ganesha is honored at the start of rites and ceremonies.
🐘 His iconic four hands symbolize how each deity can help us progress throughout life. In one hand he holds a rope, which represents Ganesha's ability to help pull us up towards our ultimate goal of realization and liberation. Another hand holds an axe to cut all attachments with the impermanent and material world we continually grasp for. In his third hand, he holds a bowl full of sweets, which represents rewards for spiritual development. His fourth hand is often shown in a mudra, with the most common depiction of him showing the blessing mudra, this hand gesture is taken by many deities as a way of blessing those who worship them.
🐘 You can now wear the god's blessing and protection with this intricately handcrafted Ganesha pendant / figure. Handcrafted with naturally-shed deer antler, this pendant is smooth and durable to accompany you through your life's conquests.A fresh new beginning awaits!
🐘
Available in size small: 29x38x26 mm (WxHxD) and large: 40x53x37 mm (WxHxD), please contact us for custom sizes. 
🐘 Made to order production lead time is around 7 days.