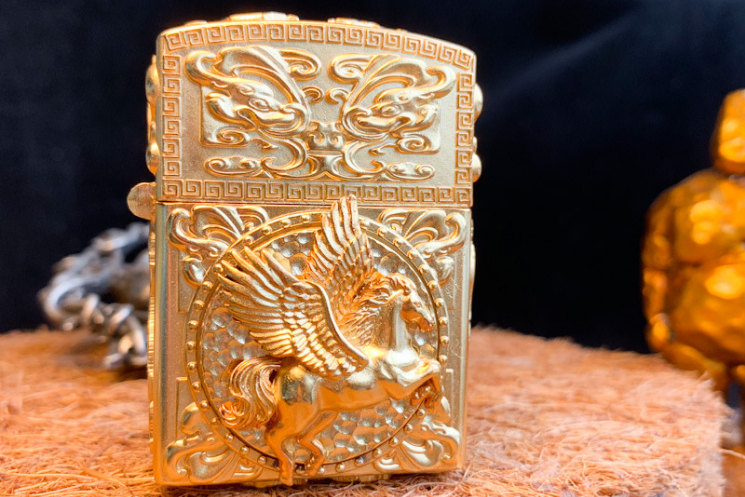 Holy Buyble
Golden Flying Horse Custom Lighter Case
Details
💸 Golden Flying Horse Custom Lighter Case 💸
💸
Flying horse is the ultimate symbol of power, freedom, innate talent, abilities or gifts, the gift chance/opportunities.The golden
 flying horse represents balance, stability, harmony and golden prosperity.
💸 

This painstakingly handcrafted custom lighter case captures the heavenly essence of the flying god-sent with intricately hand carved details and super smooth German-made spinning wheel to resemble the effortless flows of the harmony and wealth. 
The back side of the lighter is embellished with carvings of animal zodiacs wheel, 
the case is engulfed by stunning mystical patterns,this custom lighter case is your effortless statement piece to accompany all your high rides and pick you up from your lows.
💸 Made to order average production lead time is around 5-10 days.
💸 Lighter case: Tibetan silver body with 22k Gold plating. 
💸 Lighter case fits most commercial lighter brands.