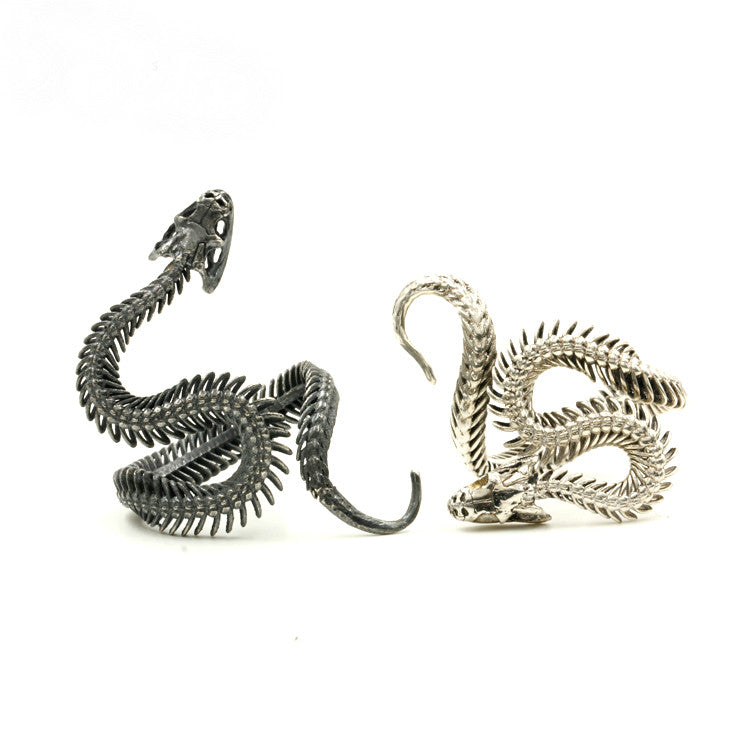 Holy Buyble
Flexible Yin Yang Snake Skeleton Ring
Details
☠☠☠ Flexible Yin Yang Snake Skeleton Ring ☠☠☠
☠ These Flexible Yin Yang Snake Skeleton Rings intertwined in the mind blowing shape with cool bendable design are truly hellish. The vibrant shinny silver and smokey black finishes make a killer combination that will certainly catch many eye balls.💥
☠ Handcrafted by master craftsman using cutting-edge technique, the unique flexible design with bendable adjustment makes this ring truly unique. This silver snake skeleton ring is your wow statement piece made for the kill, it will grow as a part of your badass identity 🔥
☠ Made to order piece, due to the complexity of the design, average production lead time is around 25-35 days. 
☠ 925 sterling silver approximately 24 gram each ring 
☠ This ring is available in sterling bright silver and smokey black finish.
☠ Can be worn as a pendant when both rings are intertwined.