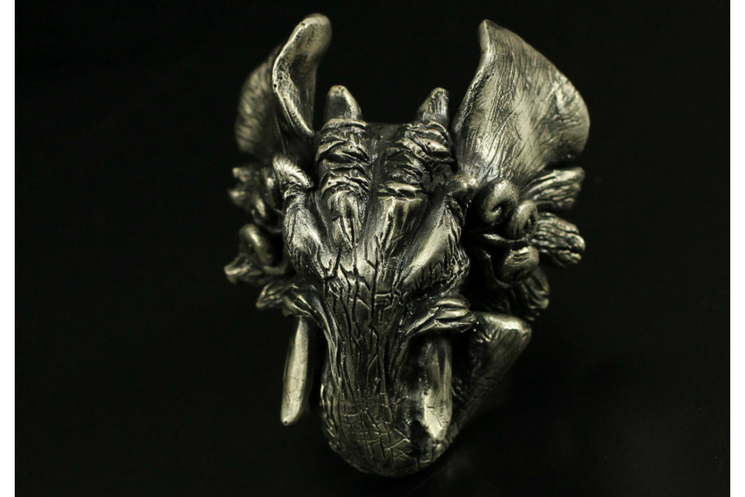 Holy Buyble
King Elephant Ring
Details
🐘 King Elephant Ring 🐘
🐘 The Majestic King Elephant brought to life with this handcrafted ring, completed with ironclad badass tusks and flapping ears, this ring oozes majesty and power. With the king on your finger, you can conquer whatever your heart desires and make the world bow to your savage power. 
🐘 43 x 35 mm Elephant
🐘 Painstakingly handcrafted, made to order production lead time is around 15 days.
🐘 925 sterling silver ring, weighing in at approximately 58 grams.
🐘 Hand tuned to low sheen & antique finish
🐘 All the sizes listed are US sizes, please contact us for custom sizing.