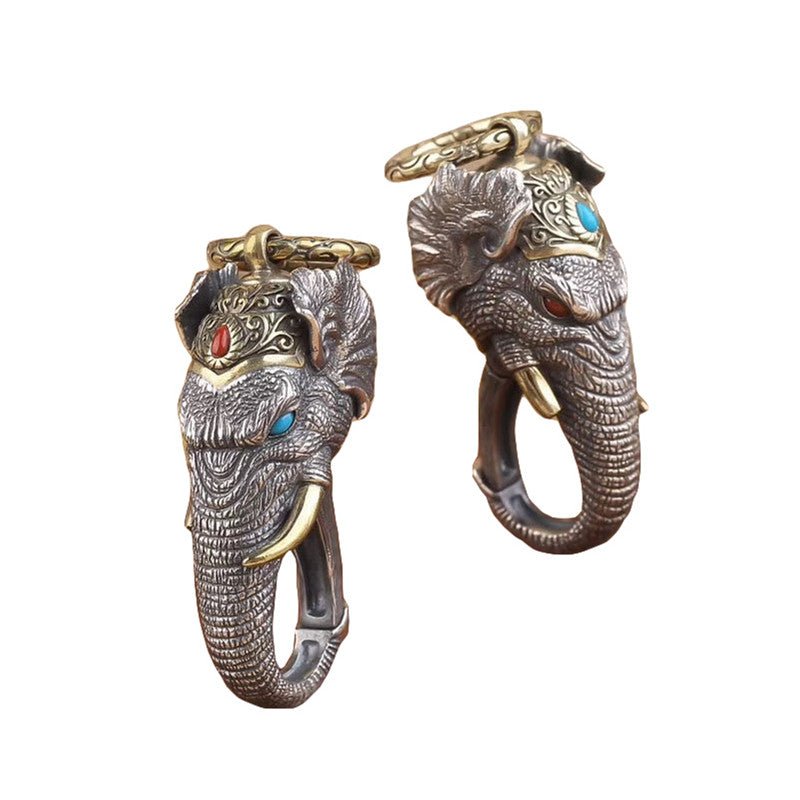 Holy Buyble
🐘 Elephant God Ganesha Key Ring 🐘
Details
🐘 Elephant God Ganesha Key Ring 🐘
🐘 Ganesha, the Elephant God, is widely revered and worshiped as the god of new beginnings and the remover of obstacles. You can now carry the god's blessing and protection with this intricately handcrafted Ganesha Key Ring. With the god by your side, you can conquer whatever your heart desires. The key ring may just hold your golden keys for prosperous new beginnings!
🐘 52x23x18 mm (HxWxD), weighing in at approximately 38.5 grams of 925 sterling silver.
🐘 Painstakingly handcrafted, made to order production lead time is around 7 days.
🐘 Adjustable ring one size fits all.
🐘 18K Golden overlay brass
 trunk & jewel details
🐘 Embellished with blue turquoise or red onyx eyes