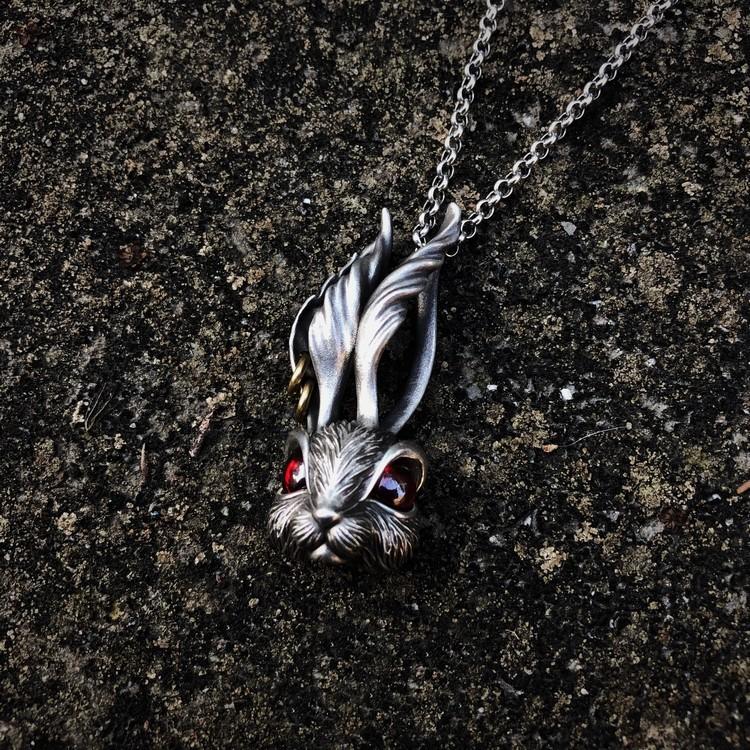 Holy Buyble
Rad Bunny Necklace
Details
🐰 Rad Bunny Necklace 🐰
🐰 This bunny is a nonconformist-- edgy, carefree and offbeat. An oddball it may be, this bunny ain't afraid to be whatever it wants to be. 
🐰 Handcrafted with life-like details and embellished with pomegranate or black agate stones, its bulging eyes stare into your soul like a sweet spell.
🐰 Made to order production lead time is around 10-15 days. 
🐰 Pendant is approximately 56x29mm, weighing in at approximately 20 grams of sterling silver.
🐰 Eye gemstones available in natural African Red Garnet ( Pomegranate Stone ) or Mexican Black Agate. 
🐰 Ships with a titanium steel necklace.