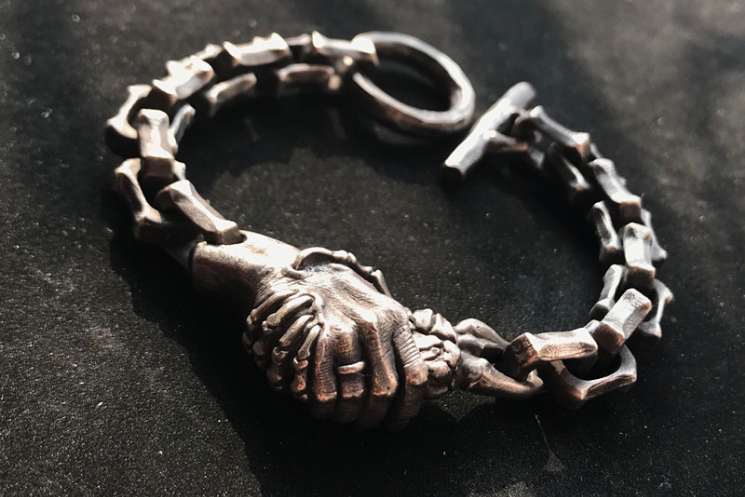 Holy Buyble
Devil's Handshake Bracelet
Details
☠☠☠ Devil's Handshake Bracelet ☠☠☠
☠ Made for the tough ones, this chunky Devil's Handshake Bracelet is one of a kind eye-catcher that oozes bold masculinity. This badass bracelet is a testosterone overload with unmistakable heavy metal aesthetics.
☠ Crafted with 925 sterling silver, finished in time-test antique look,

 it's a true

 devilish statement piece to match your superhero / super villain personality.
☠ Made to order production lead time is around 10 working days.
☠ 10 mm chain bracelet, approximately 80-90 grams of 925 sterling silver.
☠ Small: 15-17cm 
     Medium: 18-20 cm
     Large: 21-23cm