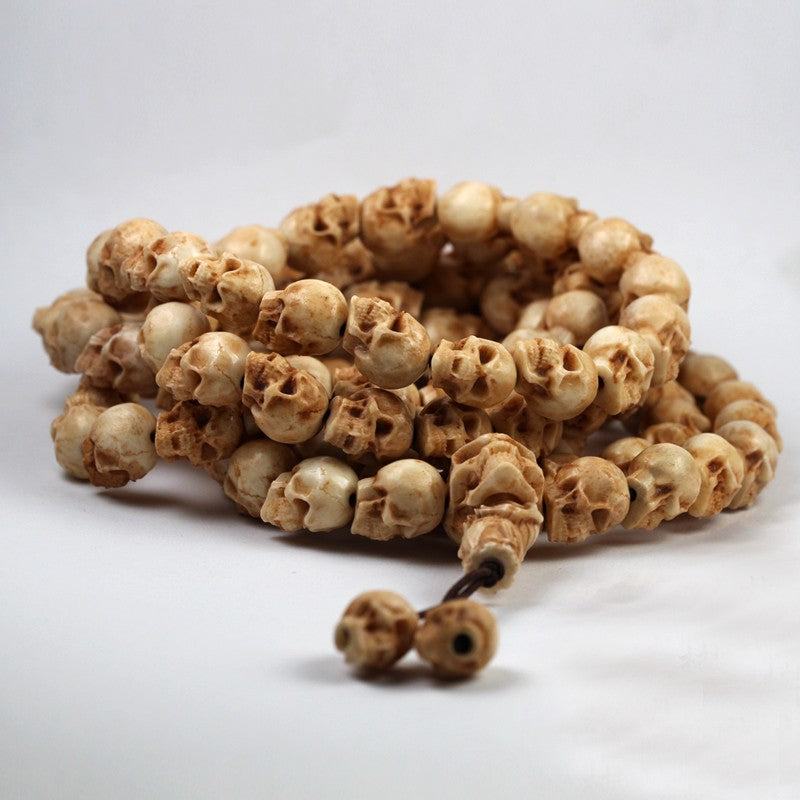 Holy Buyble
Deer Antler Demon Skull Necklace
Details
☠☠☠ Deer Antler Demon Skull Necklace ☠☠☠
☠ 108 pieces of handcrafted deer antler sculpture sucker-toothed demon skulls make this bracelet/ necklace the ultimate badass accessory for the true devils. Made of naturally shed deer antlers from ethically farmed source, hand polished to silky smooth bone texture, hand carved to the finest realistic details. This necklace / bracelet is finished with deer antler centerpiece skull and skeleton,making it a true statement piece.
☠ Each individual skull is approximately 9 x 11 mm ( WxH ), total of 108 skull beads, length of the necklace is approximately 120 cm. 
☠

 
Made to order production lead time is around 7-10 days. 
☠

 
Available in size large with 108 pieces of skulls and size small with 54 pieces of skulls.