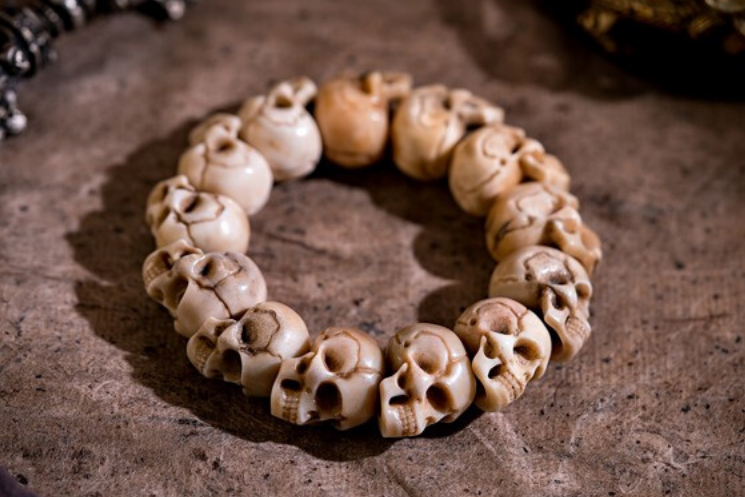 Holy Buyble
Deer Antler Decayed Skull Bracelet
Details
☠☠☠ Deer Antler Decayed Skull Bracelet ☠☠☠
☠ A statement skull bracelet made of 13 pieces of handcrafted sculpture skulls in decayed finish, this is the ultimate badass jewelry for the bone lovers. Made of naturally-shed deer antlers from an ethically farmed source, hand polished to realistically resemble the skull texture, hand carved to the finest devilish details- the cracks, the teeth, the marks.The devil truly lies in the details, it's truly devilish to the bone. 
☠ Each skull is approximately 18x23mm. Each skull has its unique natural markings and spots making each bracelet truly special one of one kind. 
☠ Adjustable bracelet fits most sizes, please contact us for custom sizing.