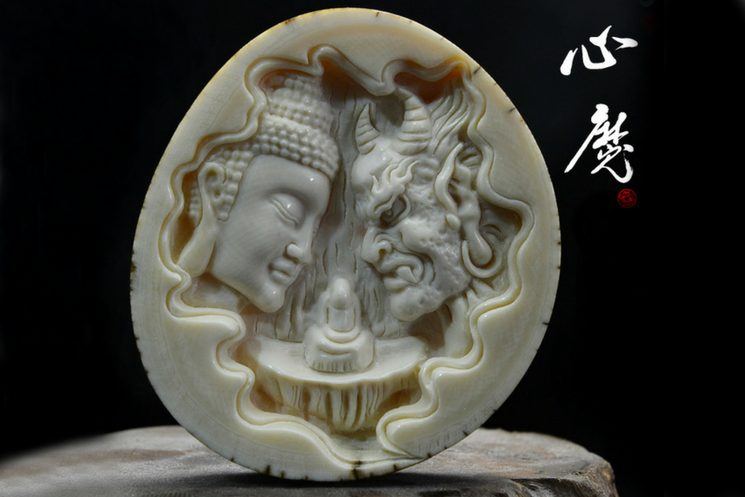 Holy Buyble
Deer Antler Buddha & Demon Pendant
Details
☠☠☠ Buddha & Demon Pendant ☠☠☠
☠ Intricately handcrafted with devilish details, this Buddha & Demon pendant is a true eye-catcher. This pendant represents the inner struggle- the Demon on your shoulder and Buddha in your heart, which side would you take? Balancing the Yin and Yang, the Zen end the Evil, no matter which side you take, this pendant is your reminder of the purpose of life, it's a true piece of devilish art.
☠ Made of naturally-
shed deer antlers from an ethically farmed source, no animals were harmed during the harvest of the antlers.
☠ Painstakingly handcrafted by highly trained artists with incredibly details and impeccable craftsmanship. 
☠ Approximately 50mm in diameter. 
☠ Bail opening size can be customized
☠ Ships with a cord string necklace.