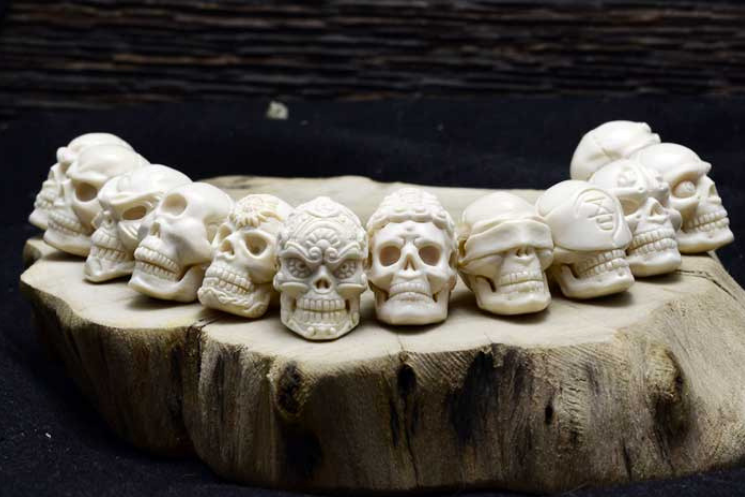 Holy Buyble
Customizable Mammoth Ivory Fossil Mystic Skull Bracelet
Details
☠☠☠ Customizable Mammoth Ivory Fossil Mystic Skull Bracelet ☠☠☠ 
☠ 
12 pieces of handcrafted Mammoth ivory fossil sculpture mystic skulls to make this stunning bracelet, the ultimate badass accessory for the kick-ass. Made of legally harvested Mammoth ivory fossil
,hand polished to resemble the skull texture, hand carved to the finest realistic details ( the cracks, the teeth, the marks), this rare collector's item is your effortless statement piece to show off your great fortune.
☠ Customizable with your own choice of 12 different skull beads, please contact us for your personalized statement piece. Random selection of 12 skull pieces will be shipped without customization. 
☠ Made to order handcrafted show piece, average production lead time is around 15-20 days. 
☠ Each skull is approximately 10mm in width. 
☠ Legally sourced Mammoth Ivory fossil from the melting permafrost of Russia's Arctic, each fossil is about 10.000 years old, a truly unique piece that belongs to the lucky fortunate few.