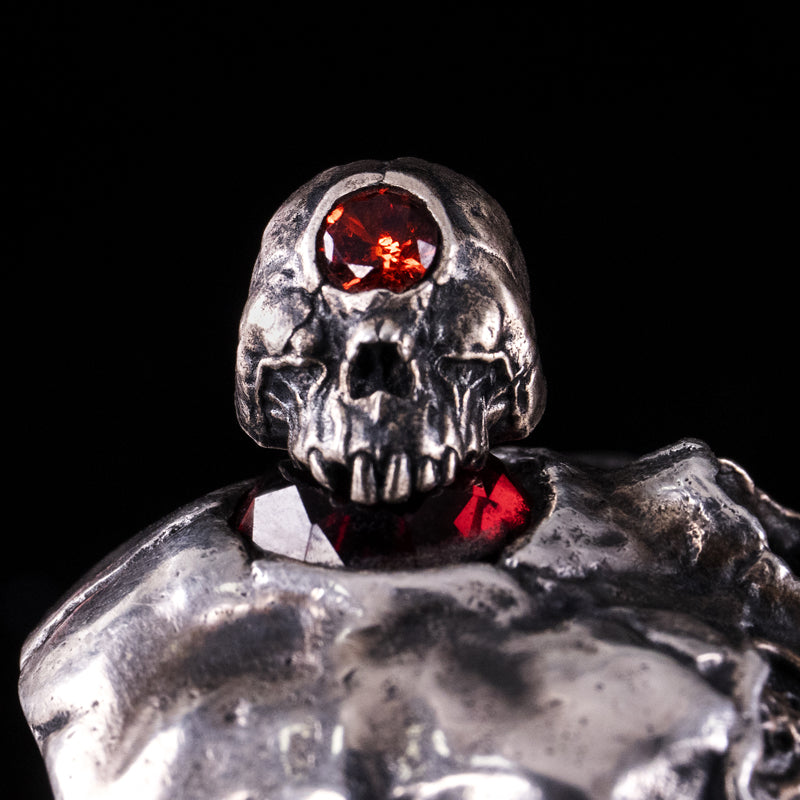 Holy Buyble
Crystal Eye Cyclops Skull Earring
Details
☠☠☠ Crystal Eye Cyclops Skull Earring ☠☠☠
☠ Embrace the hellish charm of this crystal embellished 
Evil Eye Cyclops Skull Earring in rustic smoked silver finish, the eye-catching evil eye centerpiece dazzles with enchanting cosmic energy to capture all the attention. All will be under your spell.
☠ Handcrafted by master craftsman in 925 sterling silver, this cyclops skull earring is your effortless statement piece to show off your dark power, it simply grows as a part of your identity. Just listen to the devil's whisper.
☠ Available in red or blue Russian crystal embellishment.
☠ Made to order production lead time is around 10 days.
☠ Priced per piece.