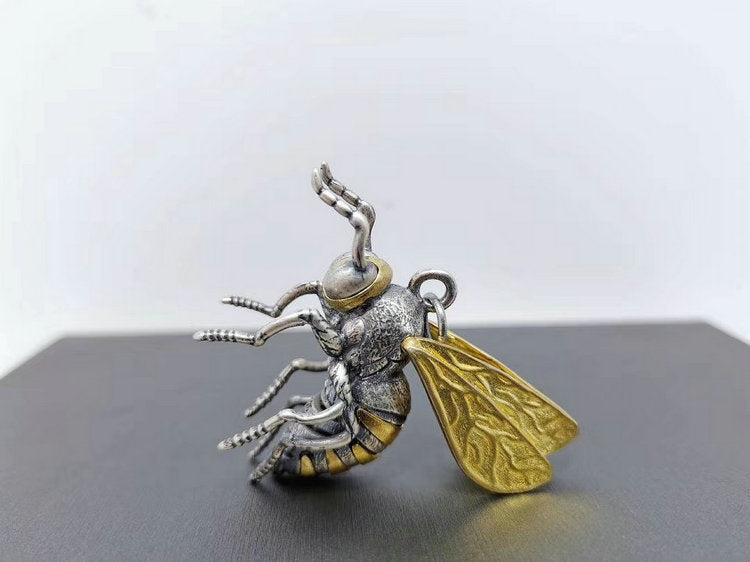 Holy Buyble
🐝 Bumblebee Bee Necklace 🐝
Details
🐝 Bees are the most important species on our planet, up to 75% of the crops that produce fruits, seeds for human consumption depend on bees, without them, humanity and many other living beings on earth could not survive. Humble yet significant, we all need little bees in our lives, save bees, bee a hero! 
🐝 Intricately hand crafted with lifelike details and vibrant colors, this Bee necklace is buzzing with life and it serves as a vivid reminder to save our Bee heros.
🐝 Made to order item, average production lead time is around 5-7 days. 
🐝 925 sterling silver pendant with golden brass details, weighing in at approximately approximately 16 grams.
🐝 30x10 mm Bee body, wings are approximately 24 mm.
🐝 Matching 925 sterling silver necklace is 65 cm / 25.6 inch long.