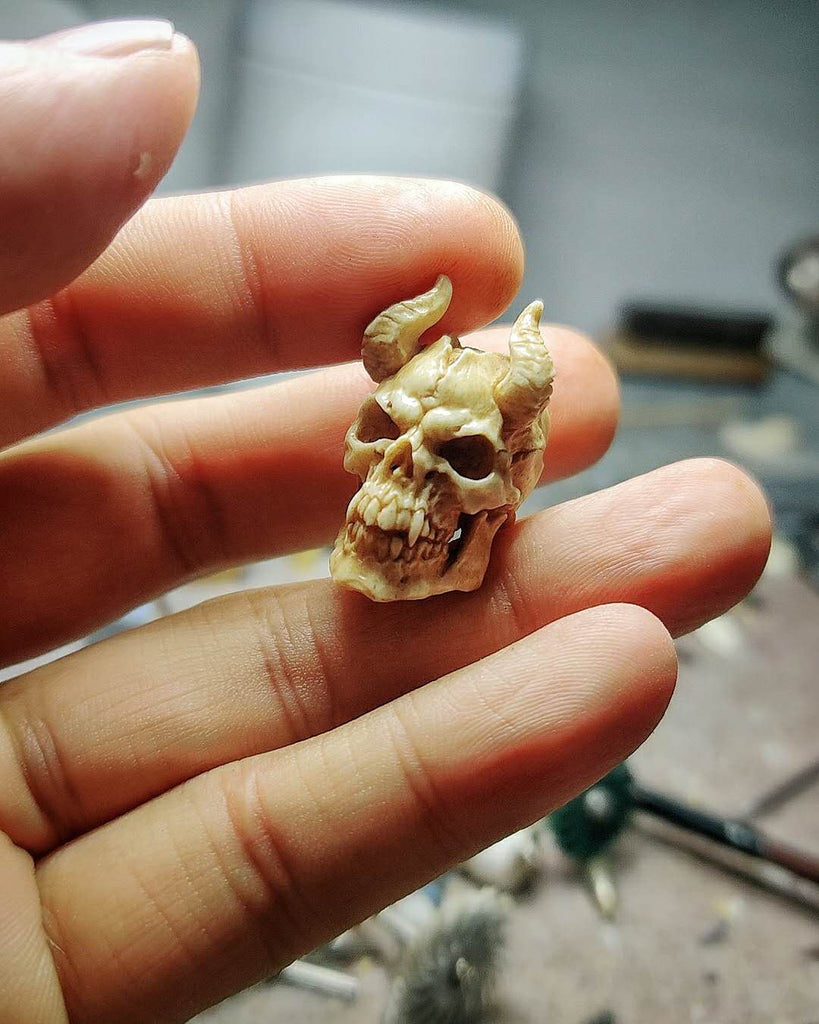 Holy Buyble
Brain Eater Horned Demon Skull Bead
Details
☠☠☠ Brain Eater Horned Demon Skull Bead ☠☠☠


☠ 
Intricately handcrafted deer antler sculpture skull bead with hellish details, bursting skull and monster brain, demon horns and beast K9, this
ultimate badass skull bead is made for the true dark lords. Made of naturally-shed deer antlers from ethically farmed source from New Zealand, hand tuned to the finest realistic details. This bead is made of matured deer antler of highest density for its hellish aura and durability.
☠
Made to order production lead time is around 7-10 days. 
☠
 Bio-diverse farmed deer antler from pollution-free mountain slopes gives this skull bead skin-loving
gentleness. Hand polished and waxed for smooth texture and weather protection. Dyed with naturally tea extract.
☠ Available in various sizes, it's a perfect centerpiece as bracelet bead or necklace pendant, please contact for custom sizes. 
☠ Small
: 15x24 mm 
☠ Medium
: 19x31 mm