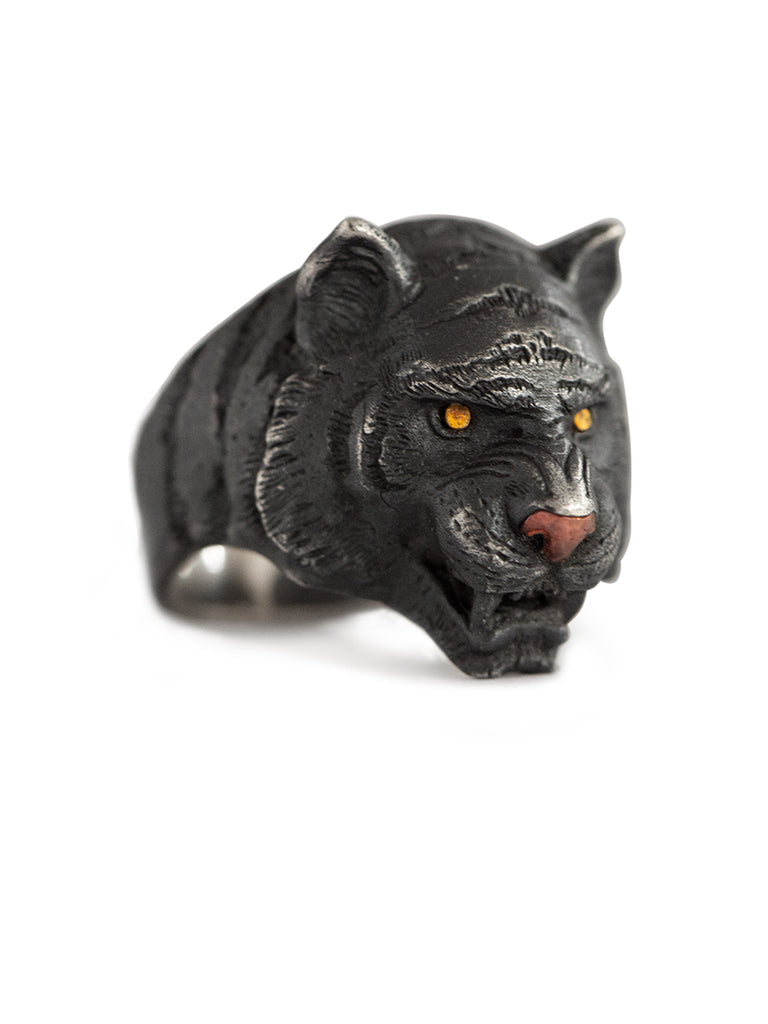 Holy Buyble
🐯 24K Golden Eye Black Tiger Ring 🐯
Details
🐯 24K Golden Eye Black Tiger Ring 🐯
🐯 This king needs no introduction. Brave, competitive, unpredictable, and confident, there are endless fascination and worship for this king of the jungle. This dark power is embellished with 24K golden eyes and rose gold nose, creating contrasting beauty and savageness ready to accompany its new master on the quest for new adventures. 

🐯
Painstakingly handcrafted, made to order lead time is around 15-20 days.
Please contact us for customized sizes.
🐯 
24 mm diameter, weighing in at approximately 20 grams
🐯 
925 sterling silver main ring, 24K gold eyes, 18K rose gold nose.