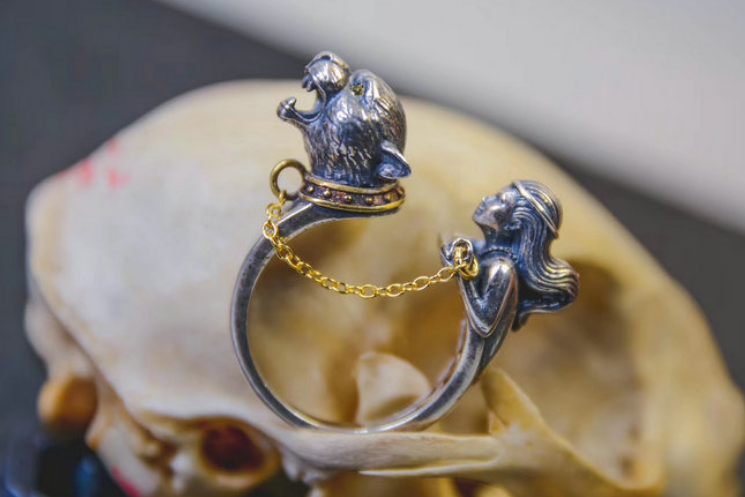 Holy Buyble
🐆 Panther Woman Warrior Ring 🐆
Details
🐆 Panther Woman Warrior Ring 🐆
🐆 This ring is made for the fearless woman warriors who can handle the mightiest beasts effortlessly. This ring rages with power and strength, it's a statement piece serving as a strong reminder of your inner #GIRLPOWER! With the beast on your finger, you can conquer whatever your heart desires and make the world bow to your GIRL POWER!.
🐆 Painstakingly handcrafted with dynamic details and impeccable craftsmanship. Made to Order lead time is around 5-10 days.
🐆 Golden brass chain details, unleash the beast!
🐆 925 sterling silver ring, adjustable sizing.
🐆 Hand polished to medium sheen with antique finish