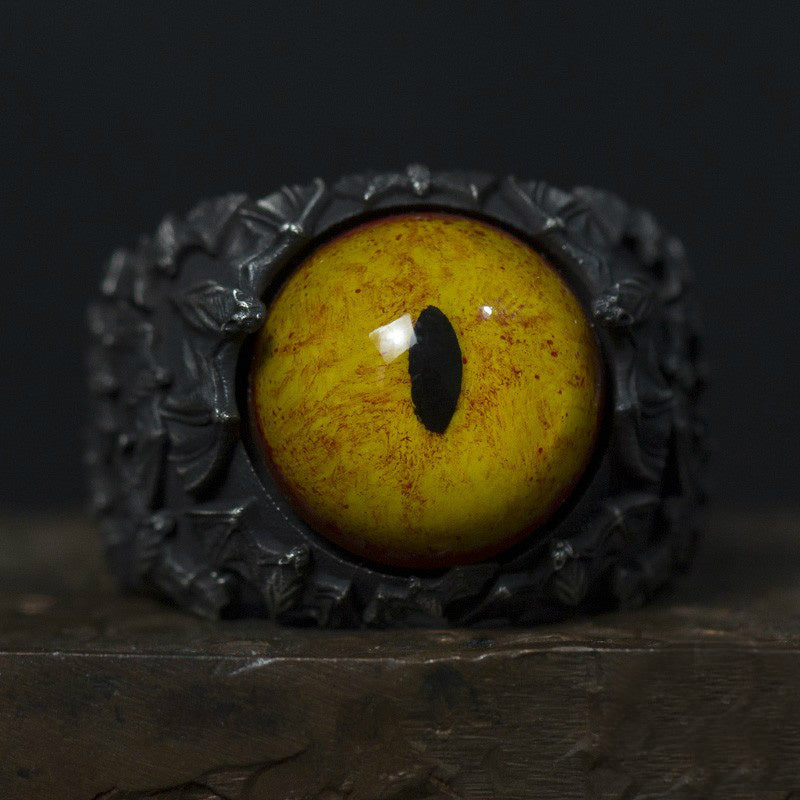 Holy Buyble
Bats of Evil Eye Ring
Details
☠☠☠ Bats of Evil Eye Ring ☠☠☠
☠ This majestic and mysterious Bats of Evil Eye Ring is truly breathtaking and captivating.Flock of black bats circulating the evil eye centerpiece set the scene for a soul-stirring happening. The center piece yellow evil eye seals the ancient magic power waiting for its master to unleash the drama.
☠ Handcrafted by master craftsman with 925 sterling silver, expertly coated in its seductive powdery black pearl finish, this Bats

 of Evil Eye Ring

is your effortless statement piece to express your exquisite taste.
☠ Made to order piece, production lead time is around 20 days. Please contact us for half sizes for your perfect fit.
☠ 32x25x18mm (HxWxD), weighing in at approximately 24 grams. 
☠ Yellow Evil Eye Embellishment: German Plexiglas Stone.