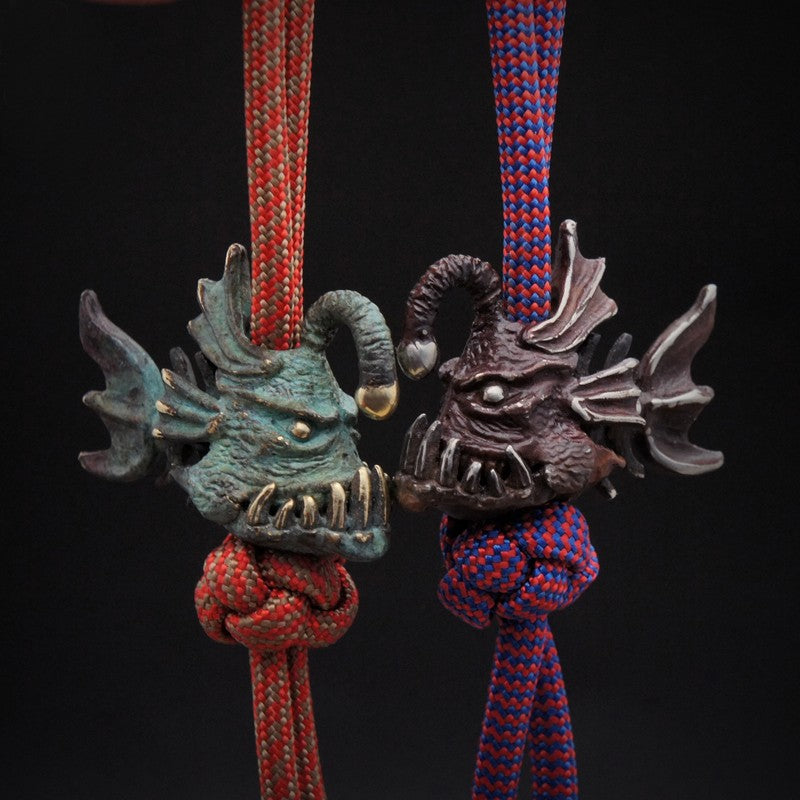 Holy Buyble
Deep Sea Angler Fish EDC Pendant
Details
☠☠☠ Deep Sea Angler Fish EDC Pendant ☠☠☠
☠ 
The angry-looking deep sea angler fish has a right to be cranky. Quite possibly the ugliest animal on the planet, it lives in what is easily Earth's most inhospitable habitat: the lonely, light-less bottom of the sea. Everything about the deep sea Angler fish is nightmarishly iconic-- the 
luminous lure and savage jaws will bite into your darkest nightmares.
☠ Painstakingly handcrafted and masterfully hand painted, made to order production lead time is around 7-10 days.
☠ 38*27*18mm, weighing in at approximately 24 grams of bronze.
☠ With detachable tail, the tail and teeth are movable and the jaw will open and close when assembled, making it a super fun piece to play with.