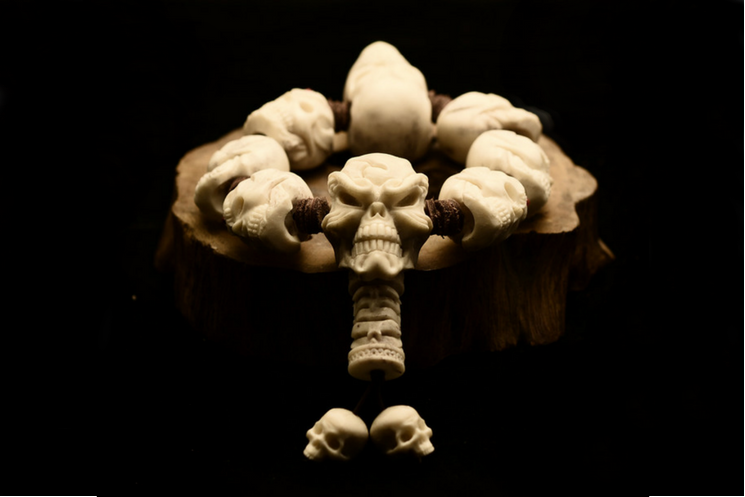 Holy Buyble
Deer Antler Red Dot Skulls Bracelet
$ 395.00 USD $ 550.00 USD
Details
☠☠☠ Deer Antler Red Dot Skulls Bracelet ☠☠☠
☠ 8 pieces of handcrafted deer antler sculpture skull bracelet, the ultimate badass accessory for the kick-ass devils. Made of naturally-shed deer antler from an ethically farmed source, polished to resemble the skull texture, hand carved to the finest realistic details. 
☠ On average 10 days of painstaking crafting is put into creating this badass bracelet. It's truly devilish to the core. Cast a spell, it truly belongs to the masters of the underworld.
☠ Extremely limited raw material stock, handmade show pieces, made to order production lead time is around 10 days. 
☠ Each Individual Skull is approximately 20x25mm