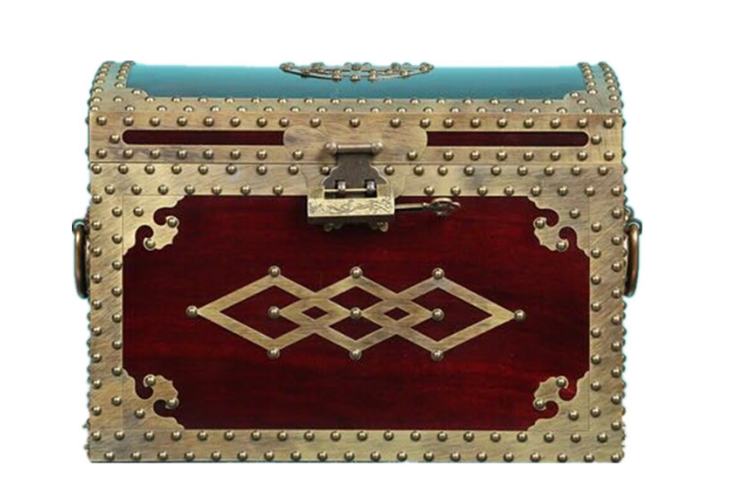 Holy Buyble
Mukula Rosewood Studded Treasure Chest Jewelry Box
Details
💎 Handcrafted from the rare, exquisite and slow-growing Mukula tree of Zambia, this richly red hued jewelry box studded with metal hardware is a piece of jewelry in its own right. This deep blood hued wood is well sought after for its durability and hardiness, it's prized for its symbolic meaning of longevity and prosperity. It makes a great treasure chest for your beloved jewelry as well as a statement piece for your living space.
💎 Adorned with trinity of rhombus symbolizing eternity and regeneration, elaborately embellished with studded edges on all sides of the box, this trinity jewelry box is the statement piece for your statement jewelry and your valuables. The chest box comes with engraved ancient style lock and key, it's more than just beauty for the eyes, it offers peace of mind as well as piece of art. It offers a jewelry tray and ample space to keep your jewelry and secrets. 
💎 Jewelry box dimensions: 26*17*19 cm / 10.2*6.7*7.5'', weighing in at approximately 2.3 kg / 5.2 lbs.