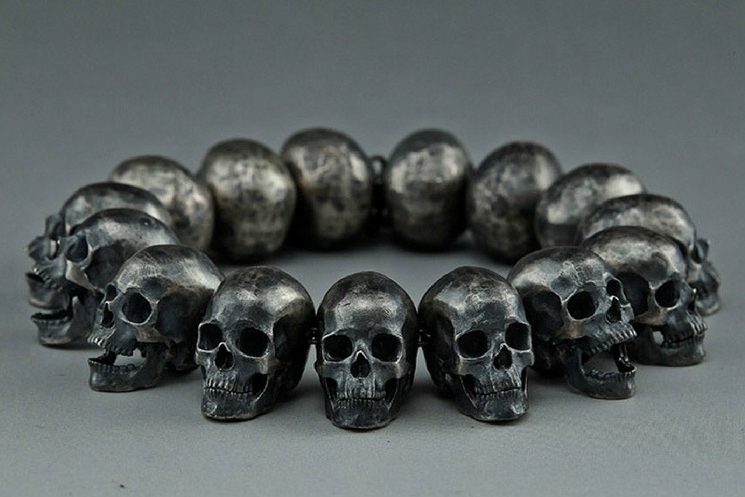 Holy Buyble
Steampunk Chain Skull Bracelet
$ 595.00 USD $ 795.00 USD
Details
☠☠☠ Steampunk Chain Skull Bracelet ☠☠☠
☠ Handcrafted for the hardcore skull lovers, this Steampunk Chain Skull Bracelet is one of a kind eye-catcher devilish in every way. A lot of hellish details are packed into this badass bracelet with moveable jaws and its unmistakable heavy metal aesthetics.
☠ Handcrafted by master hands with 925 sterling silver, hand tuned to medium decayed antique sheen, this skull bracelet is your devilish statement piece of wearable art made to last until death and beyond.
☠ Made to order production lead time is around 15-20 days.