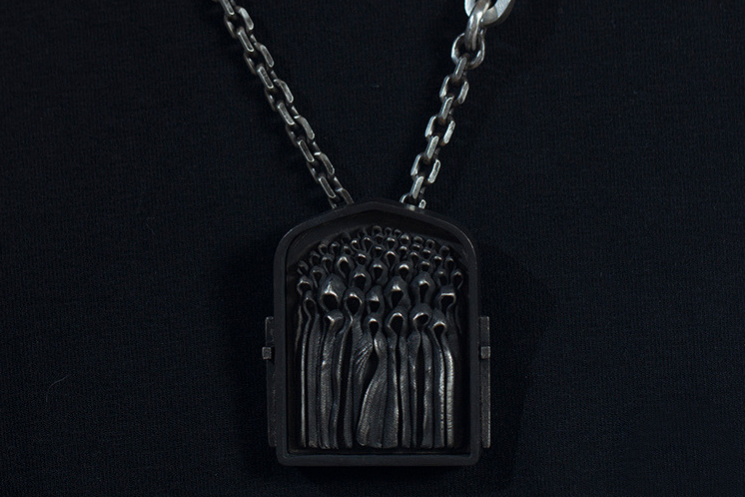 Holy Buyble
Ghost Priest Necklace
Details
☠☠☠ The Ghost Priest Necklace ☠☠☠
☠ The dark magic of the Underworld awakens, the mysterious universe is calling, this necklace is overloaded with a formidable aura that will cast a dark spell on the worshipers. 💥
☠ Handcrafted by master hands using cutting-edge technique, this unique design is your statement piece made to serve your darkest desires, it will grow as a part of your identity. Welcome to the Underworld.
☠ Made to order piece, average production lead time is around 15-20 days.
☠ 925 sterling silver pendant weighing in at approximately 35 grams.
☠ 40 x 32 mm x 7 ( H x W X D)
☠ Aged witching black finish.