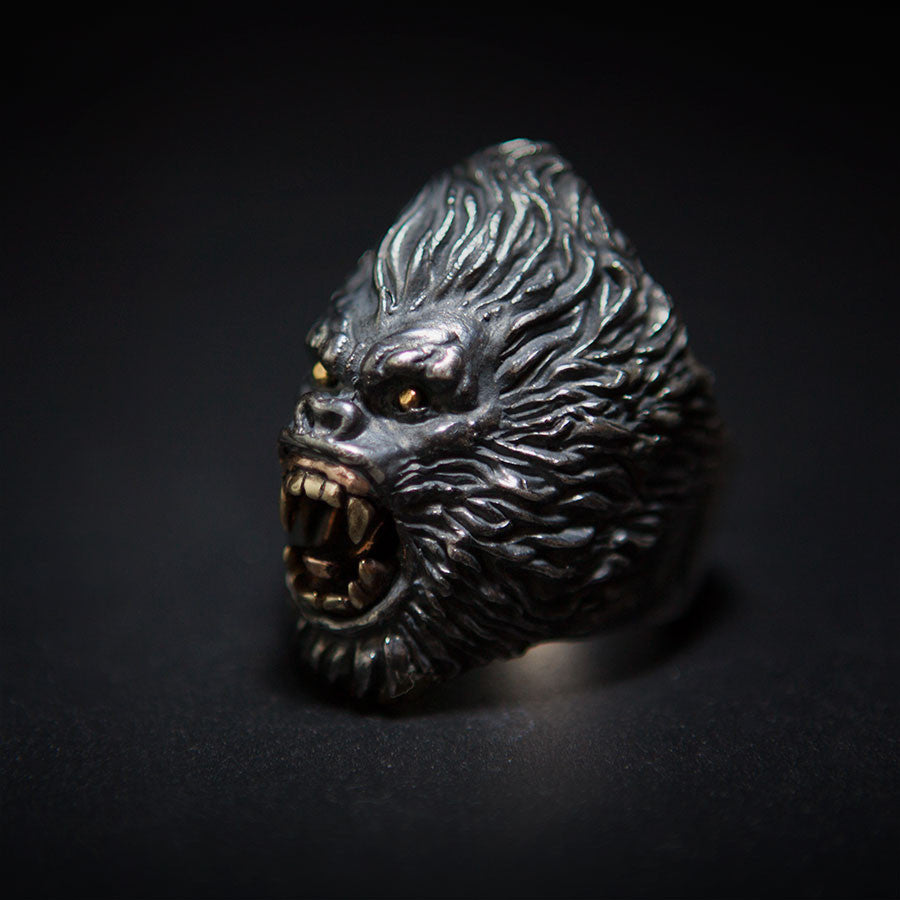 Holy Buyble
Raging Ape Gorilla Ring
Details
🦍 Raging Ape Gorilla Ring 🦍
🦍 The savage King Kong brought to life with this handcrafted raging ape ring, completed with ironclad teeth and killer eyes. With the beast on your finger, you can conquer whatever your heart desires and make the world bow to your raging power. 
🦍 Made to order custom-made ring, production lead time is around 15 days.
🦍 925 sterling silver ring, available in 24K gold eyes & 18K gold teeth and golden overlay brass eyes & teeth versions 
🦍 Hand tuned to medium sheen & vintage finish.