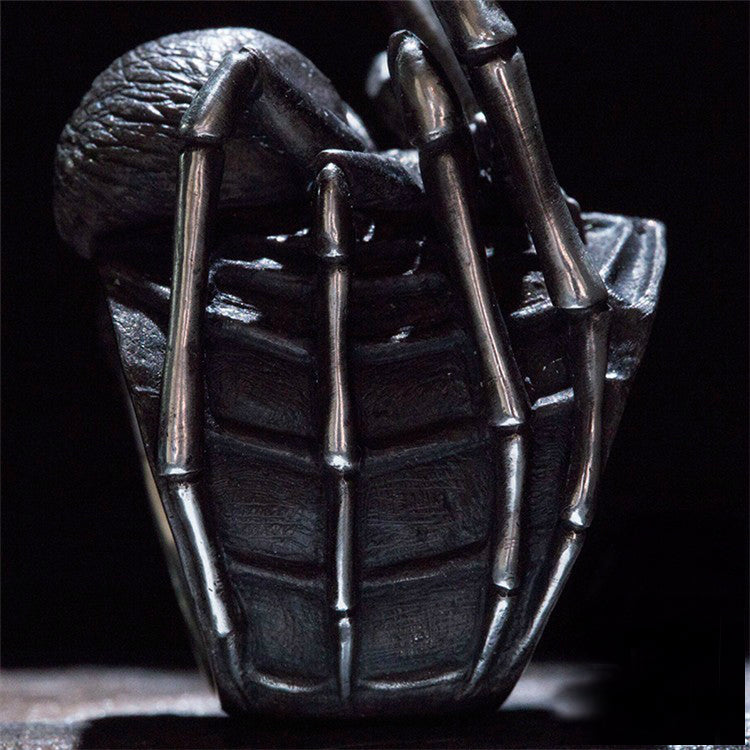 Holy Buyble
Black Widow Spider Ring
Details
☠☠☠ Black Widow Spider Ring ☠☠☠
☠ This bitch bites.The Black Widow ring oozes witchy magic, the realism is too much too handle, wear it at your own risk, don't die from heart attack 💥
☠ Handcrafted by master craftsman using cutting-edge technique, the unique design is your wow statement piece made for the kill, it will grow as a part of your badass identity. This bitch is savage. 
☠ Made to order piece, average production lead time is around 20 days.
☠ 925 sterling silver weighing in at approximately 35 gram.
☠ 36 x 26 mm ( H x W )
☠ Aged bitching black finish